Regular price
$140.00 USD
Regular price
Sale price
$140.00 USD
Unit price
per
Sale
Sold out
Introducing the Frozen in Time Cremation Keepsake: A Captivating Icicle/Suncatcher to Honor Cherished Memories
Experience the enchantment of the Frozen in Time Cremation Keepsake, a truly unique and one-of-a-kind memorial art piece meticulously handmade just for you. This exquisite keepsake resembles an icicle or a mesmerizing suncatcher, casting ethereal beauty when displayed in a window.
Crafted with utmost care and attention, the Frozen in Time keepsake is a fusion of molten glass and the cherished ashes of your beloved or beloved pet. The swirling beauty of clear glass intertwined with vibrant colors embodies the essence of remembrance, creating a stunning visual tribute.
Customize your Frozen in Time keepsake by selecting your favorite color from our comprehensive drop-down menu. Alternatively, opt for a clear glass design that radiates timeless elegance. We also offer the option to request specific colors not listed or even a captivating blend of two colors. Simply leave a note during the checkout process to personalize your keepsake.
Designed and lovingly made by us, each Frozen in Time glass pet memorial measures 4 to 5 inches in length (with the option to customize length) and approximately 3/4 of an inch wide. Your keepsake will arrive delicately suspended from a white ribbon adorned with red hearts, ready to be proudly displayed.
The Frozen in Time Cremation Keepsake provides solace and a tangible connection to the memories you hold dear. Its captivating beauty serves as a heartfelt tribute, honoring the cherished bond you shared with your loved one or beloved pet.
Choose the Frozen in Time Cremation Keepsake and celebrate the enduring spirit of your loved one, forever frozen in a breathtaking work of art.
Right after you place your order, we will send you a free collection kit for the Ashes with instructions.
We will need 1/3 of a tsp of cremains for 1 icicle.
All our cremation jewelry arrives to you in a white gift box, perfect for safe keeping.
You will also receive a Certificate of Authenticity with your cremation keepsake.
Please do not hesitate to ask any questions you may have, contact us
Share
View full details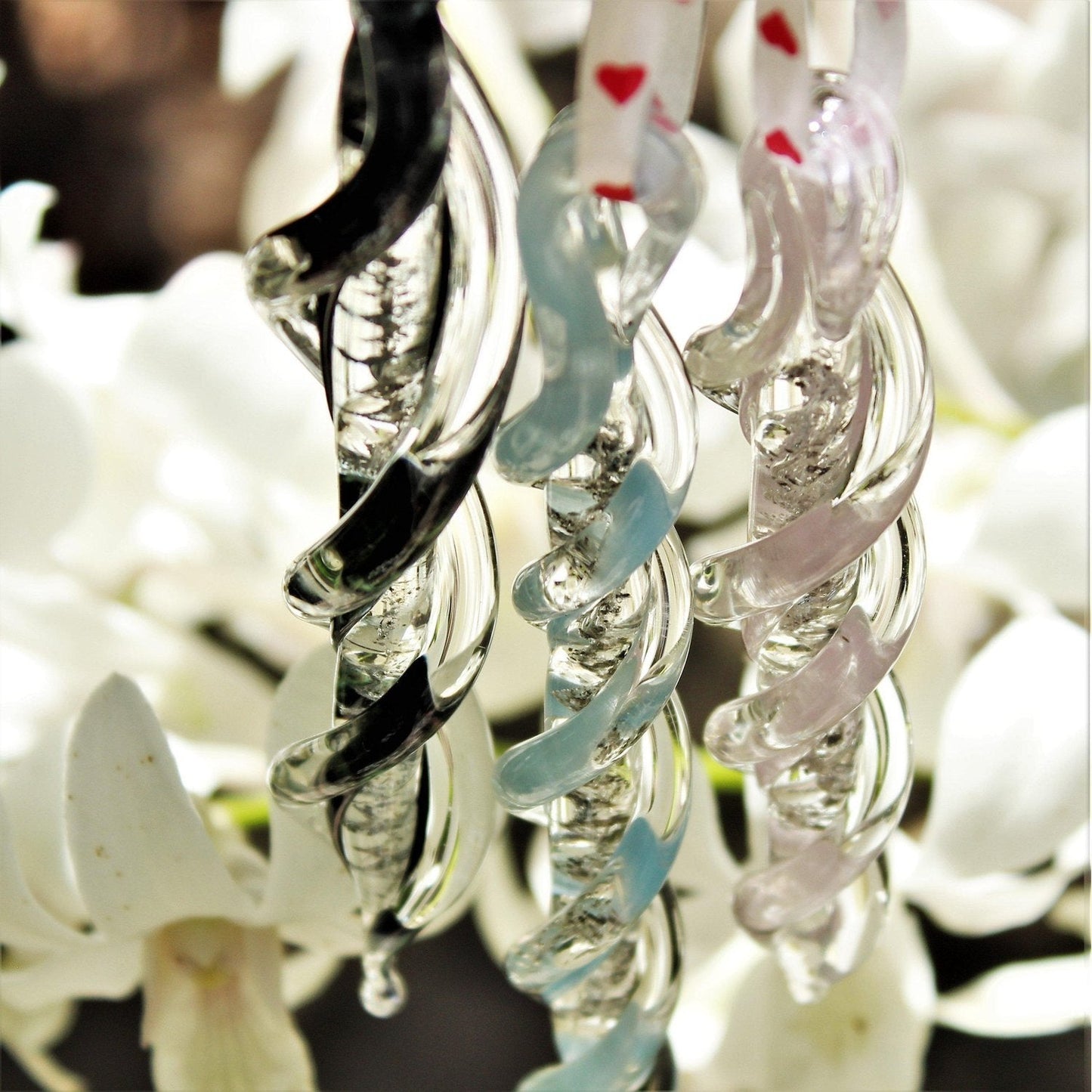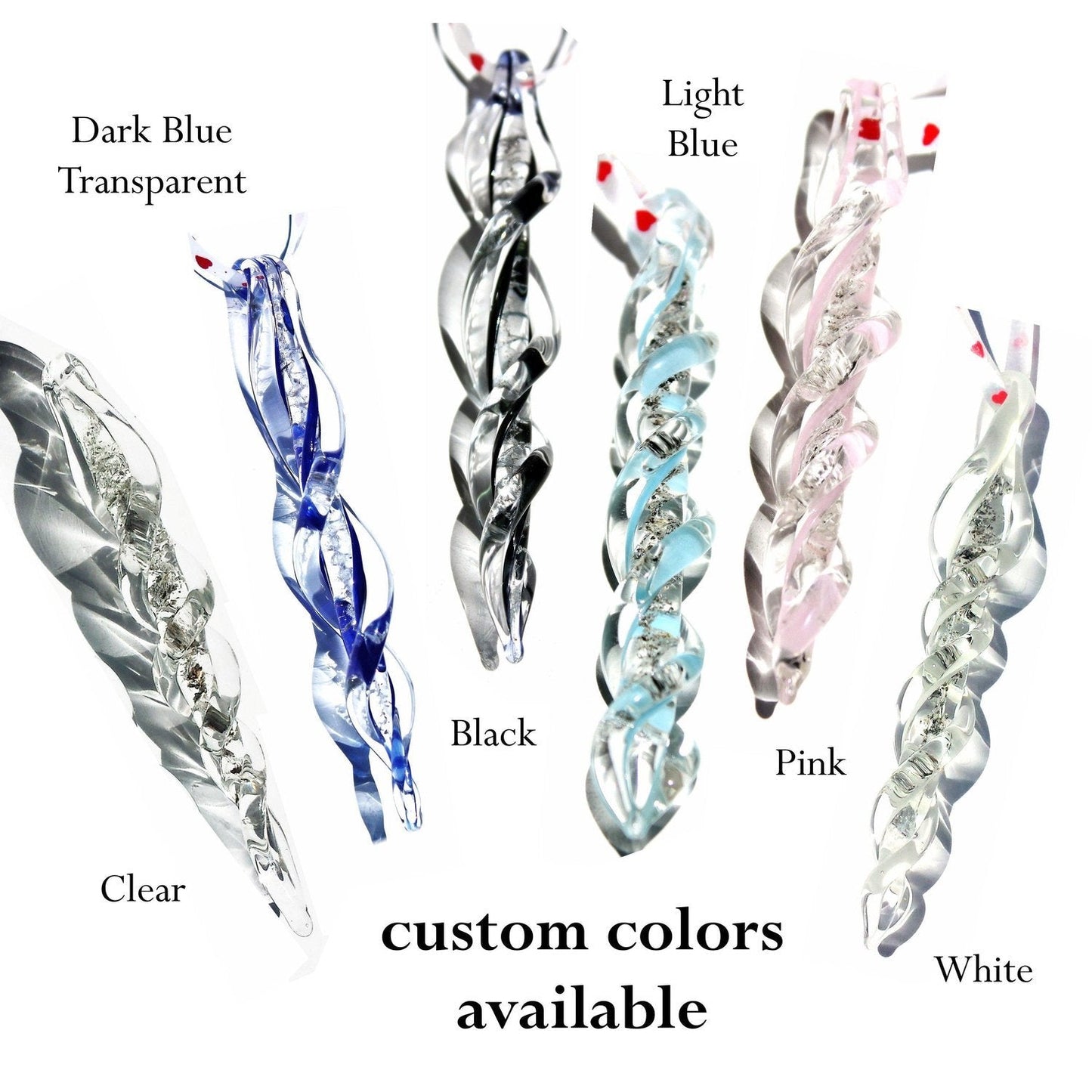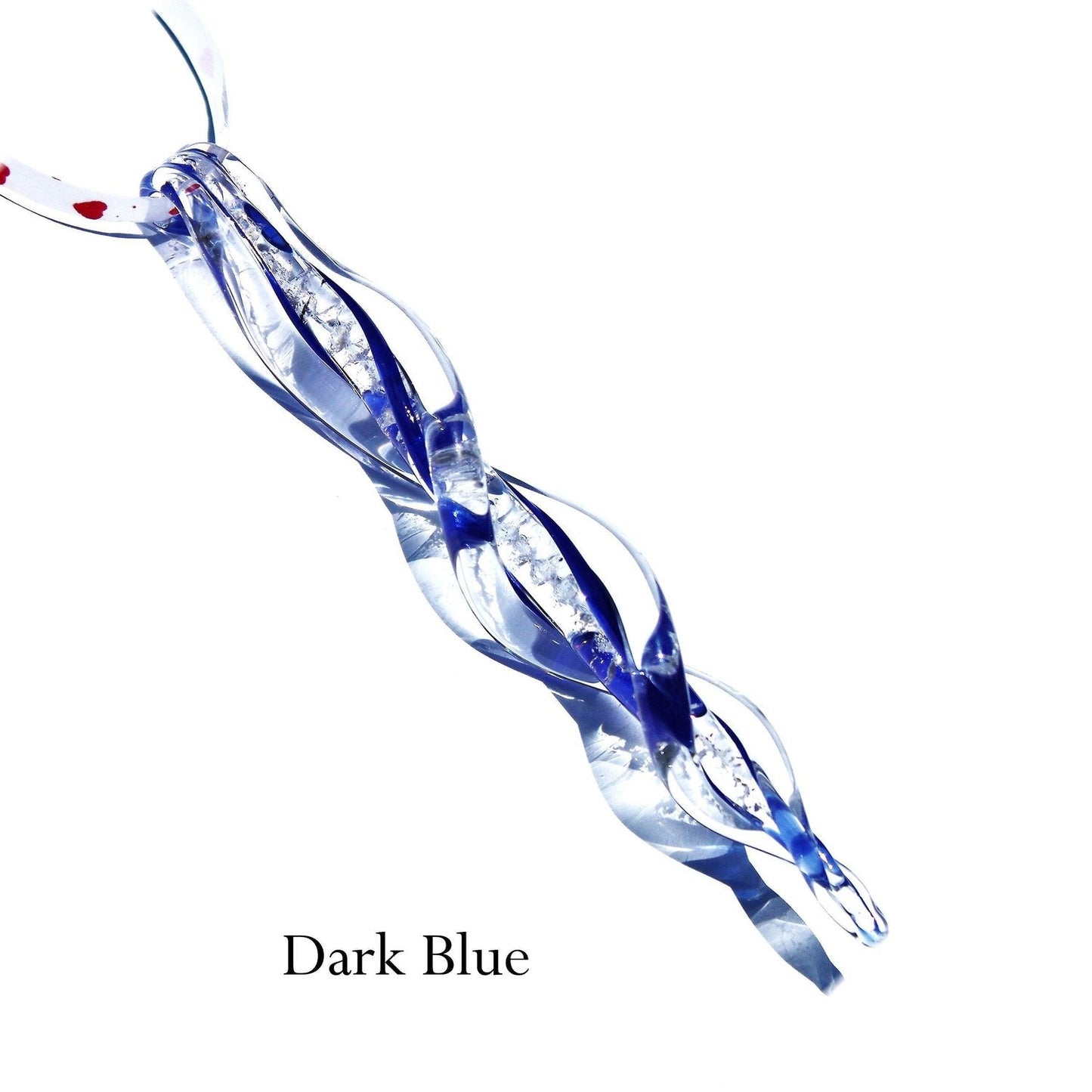 Beautiful suncatcher
We love the dark blue and clear suncatcher that memorializes our canine family member of 15 years. It was so hard to say good bye but now we have this beautiful piece to remind of us his loyal and happy disposition. My son Noel helped with the order and we are so pleased with your workmanship. Thank you!!!
Wonderful Memories Shine.
Thank you, Anna, for the exquisite suncatcher. I put it on my crystal tree, and when the sun hits shines on it, it throws rainbows against my wall. It brings me peace and good memories.
Monica
perfect.
the icicle item turned out perfect. the artist was very kind, kept me well informed during the process and shipping was quick.
Speechless, such magical pecies
such beautiful pieces. I gave one to a couple of my mom's friends who I call Mama #1 and Mama #2. I will be ordering again.
Absolutely worth it
Beautiful and noteworthy way to keep your loved ones close. If this is an item you're looking into, Anna is sweet, kind and understanding and does excellent work!